Workspace Tools protects Avid shared storage work-in-progress. There are three products in the toolkit – Workspace Projects, Workspace Backup and Workspace Sync. Together, they offer the highest level of resilience and protection, providing the industry's fastest recovery time when measured against the hardest performance benchmark – recovery to live production.
Three licence options, plus key features of each
WORKSPACE PROJECTS
Backup your most important Avid project files with our smallest licence for Workspace Tools

When editing in Avid, the project files contain all the editor's work, with sometimes days and weeks of creative input – so to lose these can be devastating

Workspace Projects runs analytics on Avid ISIS/NEXIS storage to ensure all projects are completely backed up

Protect your Avid projects with a version-controlled, time-stamped and easy-to-recover backup solution
WORKSPACE BACKUP
Workspace Backup uses analytics on Avid ISIS/NEXIS storage to back up all projects and associated media

Project-aware analysis allows an individual project, or bin, to be restored to any location, with only the media it references

Delta Parking – a capability of Workspace Backup – delivers huge network transfer and storage efficiencies by only transferring changes, as after the first backup, all future backups are incremental

Incremental backup allows for the restoration of any version of a project or bin throughout the retention period, helping protect from accidental deletion

Writes to tier 2 storage with advanced user-configurable 'set and forget' rules

Cloud support transforms Avid disaster recovery speeds to any location
WORKSPACE SYNC
Works with any combination of ISIS or NEXIS, making it very simple to use any available Avid shared storage resources as part of a business continuity plan

Allows you to switch Media Composers and Interplay seamlessly to synchronised workspaces

Workspace Sync can protect all workspaces, or a just a subset

Frequent synchronisation of ISIS workspaces to NEXIS allows for the gradual transition over days or weeks of projects from one to the other with no downtime

Sophisticated 'set and forget' rules can be applied to manage the frequency of backups or sync jobs
How does Workspace Backup work?
Workspace Backup provides disaster recovery for Avid ISIS/NEXIS systems, using unique Avid project and workspace data analytics to understand the nature and context of assets held within a workspace, plus linked assets in other workspaces.
Time-critical disaster recovery
With the large volume of data typical in post and broadcast houses, recovery using conventional tools is too slow to enable a restart of production of critical projects within a reasonable time frame. In one customer's case using traditional disaster recovery methods, there would have been a week's outage while a large ISIS system was recovered. This has significant adverse business, operational and commercial impact, including missing on-air schedules and contractual deadlines.
Restore your Avid workspace
Workspace Sync can be used for complete restoration of ISIS/NEXIS workspaces, or you can restore individual projects or bins as required for fast recovery of mission-critical work-in-progress. There's also a retention period that protects files from accidental deletion from the working storage. Workspace Sync adds to this by providing a complete duplicate of ISIS/NEXIS for immediate failover, enabling production to be recovered to the last sync point within seconds.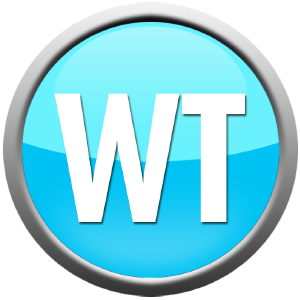 With our Avid systems and

Workspace Backup

working together, we can be certain of the integrity of our media backup, plus we can retrieve files quickly if needed. It's an essential part of our operation.
Avid-certified solutions
Marquis's Workspace Tools products are Avid-certified, delivering Avid's seal of approval for the powerful disaster recovery, backup and business continuity solutions. Marquis is already an Avid Certified Alliance Partner with its Project Parking software, which enables Avid project media to be archived, moved/parked or deleted as required. Now, with Avid certification for Workspace Tools, Marquis has demonstrated how its products operate seamlessly within the Avid environment.
Works with local and cloud storage
Workspace Tools – comprising Workspace Projects, Workspace Backup and Workspace Sync – currently supports large scale, backup and sync applications. Using Workspace Tools, all work in progress can now be secured in cloud infrastructure; this means the cloud can now become the main repository for project files and media. Media Composer editors can view and navigate into any version, project or bin in the backup, whether in Tier 2 storage and/or cloud.
Part of your ISO 22301:2012-certified business continuity plan
Workspace Tools is installed at many leading media enterprises worldwide, using clever workspace analytics to provide a simple – and ultra-reliable – advanced risk mitigation and protection solution for Avid shared storage. Importantly for business owners, Workspace Tools offers disaster recovery that can form part of an ISO 22301:2012-certified business continuity plan.
Want to be kept informed of product updates, promotions and news on upcoming events?