Edit Bridge is successfully used worldwide by production companies, broadcasters and post houses to integrate non-Avid editors and artists within Avid Interplay PAM or Media Central Production Management environments. It enables the attachment of non-Avid creative applications to the Avid environment, such as Adobe Premiere Pro, After Effects and Apple FCP X.
Key Features
New Edit Bridge search panel enables custom searches for Avid Interplay

Advanced user rights and access permissions, used to lock down user access to specific workspaces and projects within large scale interplay and ISIS/ NEXIS systems

Enterprise scale licensing enables easy enterprise-wide desktop editor licensing, within which sits a maximum number of concurrent editors
Transfer and re-wrap enables third-party editors (that do not support Avid MXF) to convert files at high speed to another format

Virtual Machine hosting and Scale out, providing an easy mechanism for local administrators to flexibly create and deploy instances of Edit Bridge
Access Avid Interplay content in Adobe
With Edit Bridge, you are able to edit your Avid Interplay content directly in Adobe Premiere Pro, plus search Interplay from within the Premiere interface, integrating these systems within an Avid workflow environment. The system allows you to view thumbnails, find media and select for editing, then content in the correct codec is streamed direct to Premiere for immediate editing, whilst other content is copied locally. Finally, the completed story goes back to ISIS with Interplay logging.
New search panel for custom searches
The latest release of the software includes a new search panel, which gives users the freedom to build flexible searches across the Interplay PAM database. The search panel will operate in addition to the current browse panel, providing users with greater flexibility in how they access Avid assets, such as master clips, sub clips or sequences.
Simple permissions-based access of assets
Edit Bridge requires the user to log in using an Interplay account, so that the information that's displayed, accessible and uploadable is controlled based upon that user's permissions. Searched fields are configurable with custom names, or can be grouped together to help users understand their meaning. Multiple search criteria can be linked together to enable more complex searches. Plus, all searches can be specified over a variety of time periods, based on the modification date of the assets. Results are displayed with the basic metadata and thumbnails. From there, the user can access these assets and bring them directly in to their creative tool of choice. Content in the supported codecs are loaded into Premiere Pro for immediate 'in-place' editing from the Avid storage. Other content will be copied and re-wrapped before importing.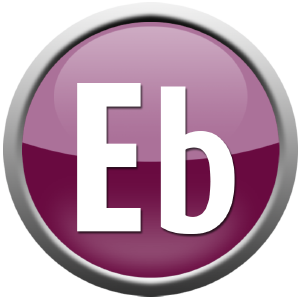 Want to be kept informed of product updates, promotions and news on upcoming events?